About Me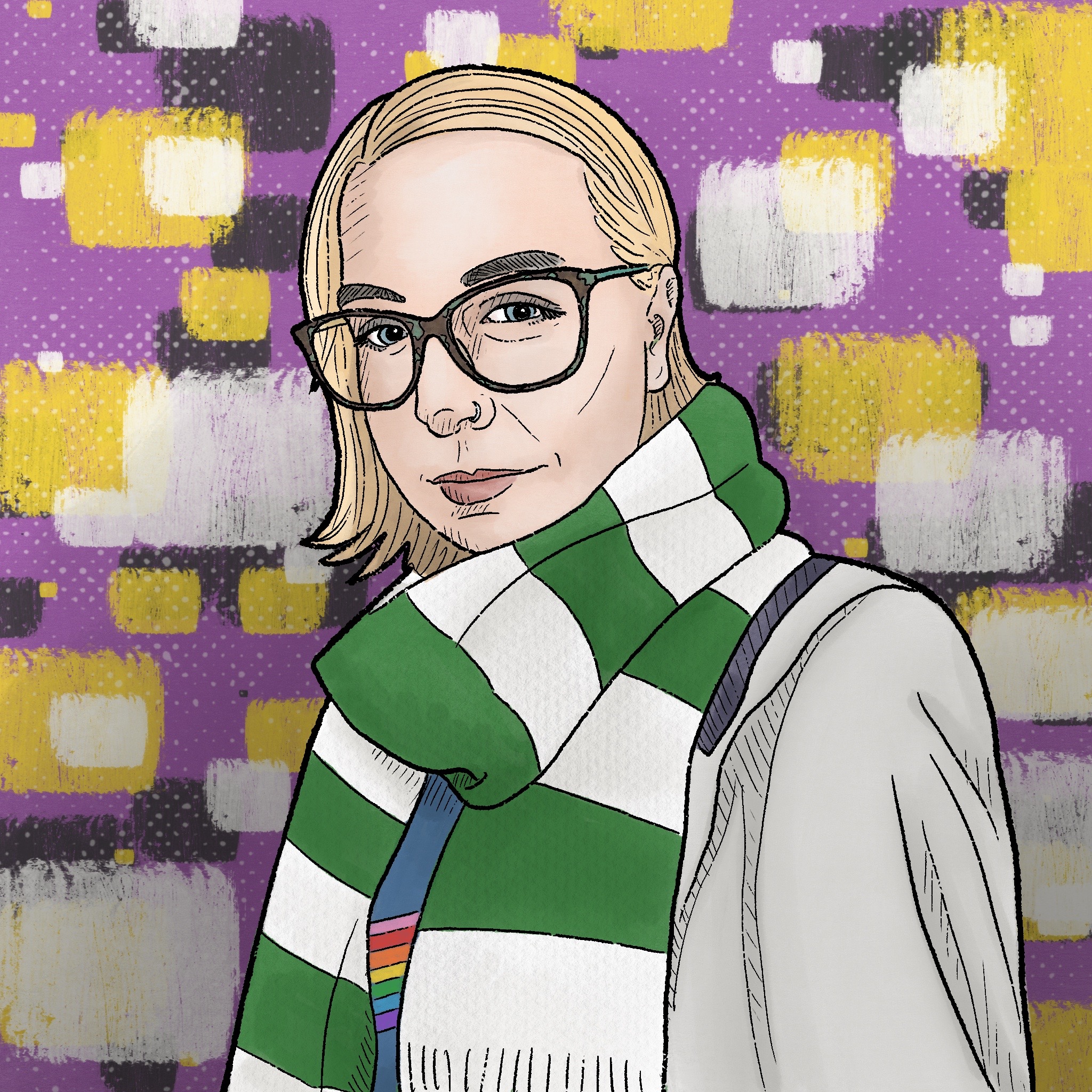 Jo Whitby, a.k.a I KNOW JOJO, is a West Yorkshire based artist and illustrator creating artworks since 2010. This web shop specifically focuses on their sport and popular culture illustrations.
Jo has created artworks for Cardiff City FC (the large wall illustration can still be found in the family stand area at Cardiff City Stadium) and St Rochs FC as well as working in partnership with Welsh clothing brand feWales. A massive Doctor Who fan, Jo has created numerous commissioned illustrations and was behind the cult web comic 'Craigy Who and Mr Timey Pants'. They have also published a picture book in collaboration with award winning author Chris McQueer.
Commissions are currently CLOSED.